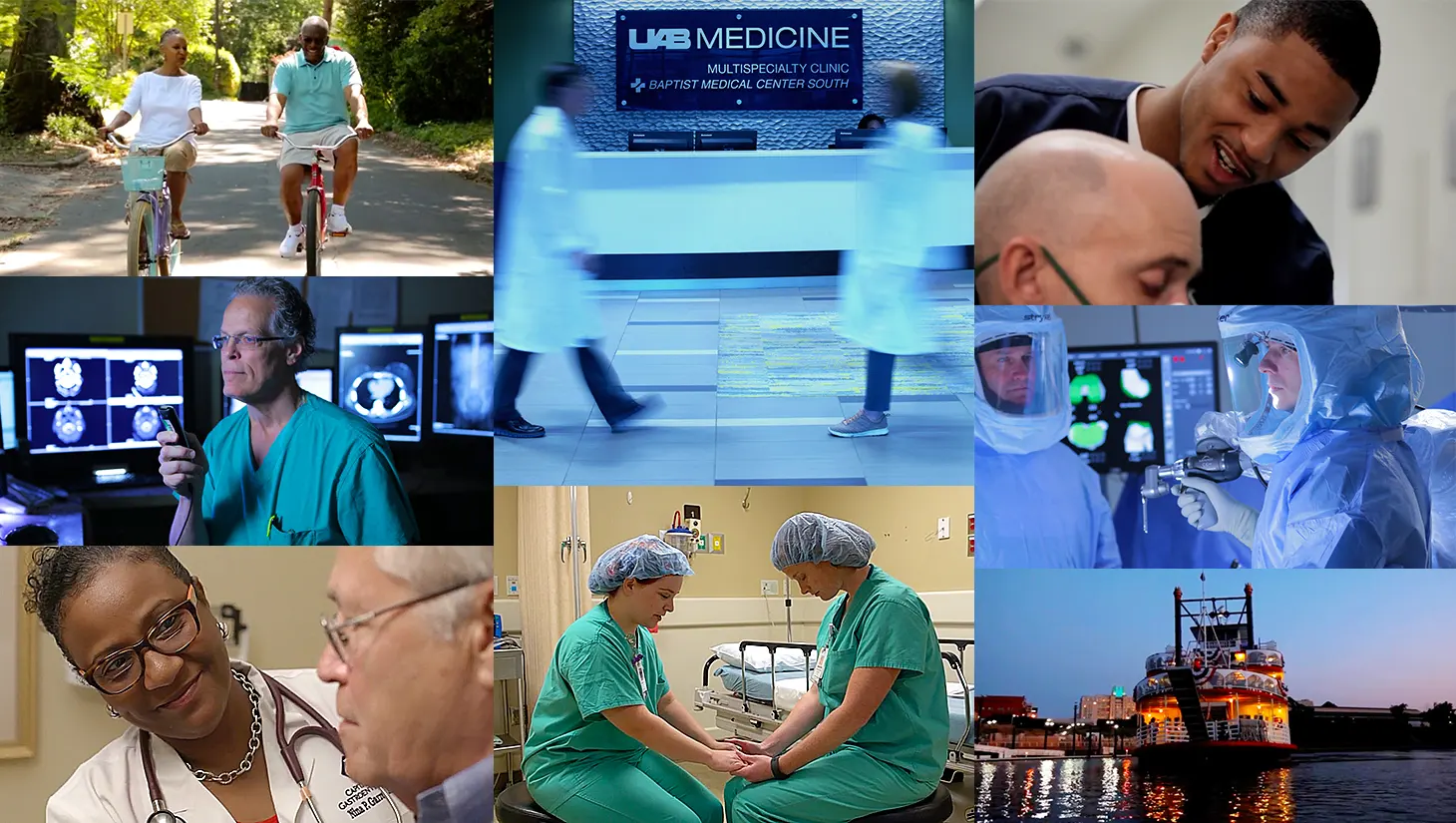 Let's Connect
Fill out the form below and one of our physician recruiters will be in contact with you. Or you can search current openings on this site.
Build Your Career. Make a Difference.
Join Central Alabama's Premier Health Care Team.
Do you want to truly make a difference in patient care? Join our team!
Baptist Health is the largest health care system in central Alabama and a proud affiliate of the UAB Health System. With over 600 highly respected and experienced physicians on the medical staff, Baptist Health provides residents of Central Alabama with access to advanced treatments, technologies and cutting-edge medical care close to home. The 775-bed health system has a regional service area of 14 counties with approximately 700,000 people. Baptist Health's family of health care services includes three acute care hospitals, a regional cancer center, a free standing psychiatric hospital, a joint venture surgical center, a network of ambulatory clinics, outpatient imaging centers, urgent care facilities, wound care services, rehabilitation and home care services. Baptist Health also proudly supports medical education and teaching through support of the UAB School of Medicine Montgomery Regional Campus, physician and nurse residency programs and clinical rotations offered through numerous allied health programs. In addition, the Institute for Patient Safety and Medical Simulation provides medical education for practicing professionals and clinicians in training with real-time simulation exercises to advance learning, improve the quality of health care delivery and reduce the likelihood of medical errors.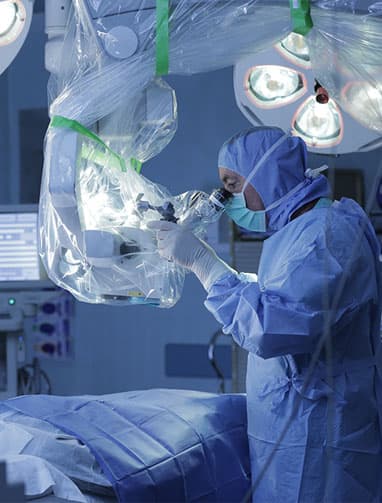 Enjoy an award-winning setting.
At the forefront of leading-edge advances in medical technology, we are proud to be one of the most technologically advanced health systems in the state. Our team members focus on tomorrow by achieving personal and professional success today. That's why you'll thrive in our forward-thinking culture, where we combine the best technology with compassionate service. We blend high tech with high touch in ways that are advancing superior health care throughout the communities we serve.
Our affiliation with UAB Health System extends our services, enhances our innovation and offers the potential to help train the next generation of physicians. Some of our recent accolades include:
Top 100 Hospital and Top 15 Health System (Truven Health)
Nationally certified Stroke Center (Joint Commission)
Blue Distinction + Center for Hips and Knees (Blue Cross Blue Shield)
Gold Plus Stroke Quality Achievement Award (American Heart and Stroke Associations)
Top Employer in Alabama (Forbes)
CHIME Award ﹘ most wired
Build the practice you prefer.
Within our extensive health care system, we can offer you many places and ways to contribute. You will have the best of both worlds, with a rewarding medical practice and an engaging lifestyle.
Through our various career opportunities, you can practice at a large, 492-bed acute care hospital, in a small primary care setting or anything in between.
You can help educate the next generation of physicians by teaching 3rd and 4th year medical students attending the UAB School of Medicine Montgomery Regional Campus and residents in our internal medicine and family medicine residency programs.
We have a strong team of collegial physicians who work together, support and mentor each other.
We'll provide tools to market and grow your practice and offer opportunities to get involved in the community through participation in events and speaking engagements.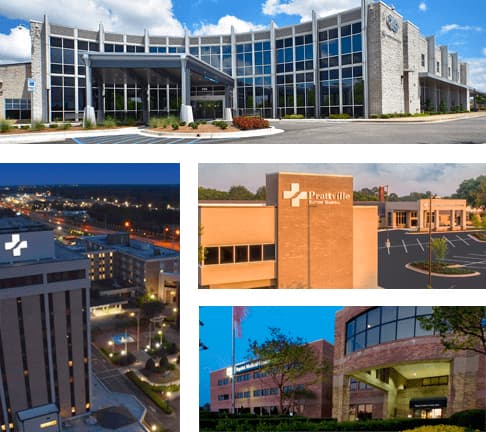 Make Montgomery your home.
Montgomery, Alabama offers the ideal combination of large city amenities and a relaxed pace of life. Centrally located in the state, we're close to Birmingham, Atlanta and New Orleans, and offer an easy drive to Gulf Coast beaches. Here in our capitol city, you'll find top schools, affordable housing and a thriving economy. Plus, the people are friendly, warm and welcoming. Highlights include:
Mild climate offering comfortable weather and all four seasons
Capital City with a stable economy, southern charm and home to Maxwell and Gunter Air Force bases and Hyundai Motor Manufacturing America
Year-round outdoor activities, including golf courses, water sports, youth sports, nature trails, recreational activities, hunting and much more
Abundant cultural offerings, including the Alabama Shakespeare Theatre, Montgomery Museum of Fine Art, Montgomery Ballet, Montgomery Symphony and several historical museums
Fun activities, including live music, nightlife, shopping, Montgomery Zoo, riverboat, planetarium, movies, festivals, parks and a strong arts community
Riverwalk Stadium ﹘ home of the Montgomery Biscuits baseball team, AA affiliate of the Tampa Bay Devil Rays
Nationally ranked Magnet Schools (US News and World Report) and top ranked Magnet Schools in the State of Alabama. Click here for details
Home to five universities and colleges
Montgomery Regional Airport with easy access to Atlanta International Airport
Close to the beautiful Gulf Coast beaches and Lake Martin
US News has voted Montgomery, AL 122 out of 150 nationwide for best cites to live in 2021. Click here for details
Montgomery, AL named by Men's Journal the #1 best place to travel to in 2022. Click here for details.
Meet our Recruiters
We welcome you to become a valued member of our distinct and award-winning health care system. Our passionate and dedicated Physician Recruitment team is well-equipped to help you explore opportunities and serve as a trusted point of contact for physicians. You can fill out the form at the top of this page or email us directly to start a conversation.